In this post, you will learn how to make La Bella Italian Turkey Burger and also watch our highly recommended video on how to make a (related) Recipe at the end of this post.

If you want to be an expert in the Recipe and Food industry, then you will need to purchase our highly recommended Recipe eBook at the end of this Recipe article, at a very cheap and affordable price.

Below are the ingredients and the instructions on how to make La Bella Italian Turkey Burger.

Ingredients:
a pinch of black pepper
4 burger buns
1 egg
1 tablespoon extra virgin olive oil
4 tablespoons extra virgin olive oil
1 cup finely chopped fresh basil
finely chopped fresh basil (remaining cup)
8 ounces of fresh mozzarella
1 tablespoon finely chopped fresh rosemary
1 tablespoon fresh garlic
1 pound ground turkey
1 pound sweet Italian turkey sausage (usually found in links)
1 tablespoon mayonnaise
1 tablespoon finely chopped dry oregano
1/2 tsp pepper
2 tablespoons pine nuts – toasted
1 red bell pepper sliced
1/4 teaspoon salt
1 teaspoon salt
1 cup spinach leaves (remove stems)
1 tablespoon finely chopped dry thyme
The Instructions:-
Mix first 8 ingredients together thoroughly… then add salt & pepper and olive oil. Turkey meat has a tendency to dry out quickly on the grill, so the olive oil will help maintain a tender, moist burger.
Form 8 thin patties with the meat mixture. Cut mozzarella into 1/4 inch pieces. On top of one patty, scatter 4-5 mozzarella pieces throughout the center of the meat… leaving a little space between each cube. Be careful not to put cheese too close to the edges or it will leak out during grilling. Place another patty on top and seal edges together until cheese is completely buried.
Cut off the top of the red bell pepper and remove seeds and core. Then slice into 1/4″ rings and brush lightly with olive oil.
Pesto Sauce: In a dry frying pan, quickly toast the pine nuts. Should take less than 3 minutes. In a food processor, pulse basil leaves, toasted pine nuts and salt & pepper…. simultaneously adding olive oil through the feed tube. Once good puree is achieved, add the mayo and pulse 2-3 more times, scraping sides to make sure it's thoroughly mixed. Don't leave the processor on or the mixture will be too fine. You want some texture in order to taste each ingredient.
Cook burgers meat over low to medium heat. Be sure to coat grill with non-stick spray. Cook about 8-10 minutes on each side. Keep in mind that turkey burger and turkey sausage will look different than beef or pork… and the sausage lends a reddish color, which can be mistaken for rare meat. Cook on the high end of 12 minutes if you want to be safe… though be careful not to cook too long or your burger will dry out. Try not to flip the burger too often as it tends to crumble. If the mozzarella starts to ooze out, don't worry… that's a sign that your burger is almost done.
Place red pepper rings on the upper or outer edges of grill. Cook 2-3 minutes on each side. Brush olive oil on the insides of both halves of the sourdough buns and also place on the upper or outer edges of grill. Remove when lightly toasted.
Spread pesto sauce on top & bottom bun. place spinach leaves on bottom bun and place meat on top of spinach leaves. Garnish top of meat with grilled red bell pepper, fold the halves together and you have La Bella Burger!
Below is our highly recommended and related eBook.


Price: 37.47 USD
Ebook Title:- Outlander Volumes 5-8 (4-Book Boxed Set): The Fiery Cross, a Breath of Snow and
Ebook End Date:- 2022.02.16 11:09:54
Below is our highly recommended video on how to make a (related) Recipe (Not the same with the Recipe above).

Below are some of our highly recommended and related eBooks.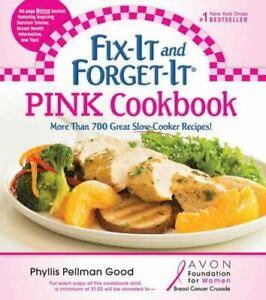 Price: 4.29 USD
Ebook Title:- Fix-It and Forget-It Pink Cookbook : More Than 700 Great Slow-Cooker Recipes!
Ebook End Date:- 2022.01.31 01:26:52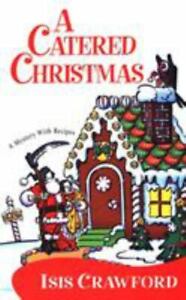 Price: 4.56 USD
Ebook Title:- A Catered Christmas (Mystery with Recipes, No. 3) by Crawford, Isis
Ebook End Date:- 2022.02.14 22:05:24